How does Tensio connect you to the snow on your roofs?
Our smart sensors analyze the behaviour of your structure in real time in order to measure the live load on your roof. Rain, snow, ice – all elements are considered before the load is compared with the limit established by our team of engineers according to standards specific to each site. Information is sent to you via our web application.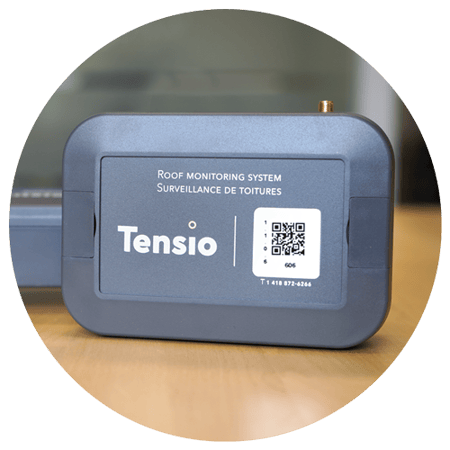 Specifications
Analysis of the structure's behaviour in order to measure the live load on the roof.
Secure LoRaWan network, fully independent from your computer networks.
Battery autonomy: 8 years.
Compliance with IP67 standard for humid or corrosive environments.
Certified as a "Product of Québec"
Our certification confirms that at least 85% of the directs costs related to the purchase of inputs (including raw materials), their processing and assembly were incurred in Québec.
Sensor installation
Our technicians take care of installing the sensors. The building is surveyed on-site; the building plans are not required.
The sensors are directly installed on the building's structure (beams, joists, columns, etc.).

The method is non-intrusive and does not disrupt your activities.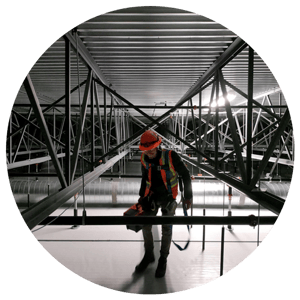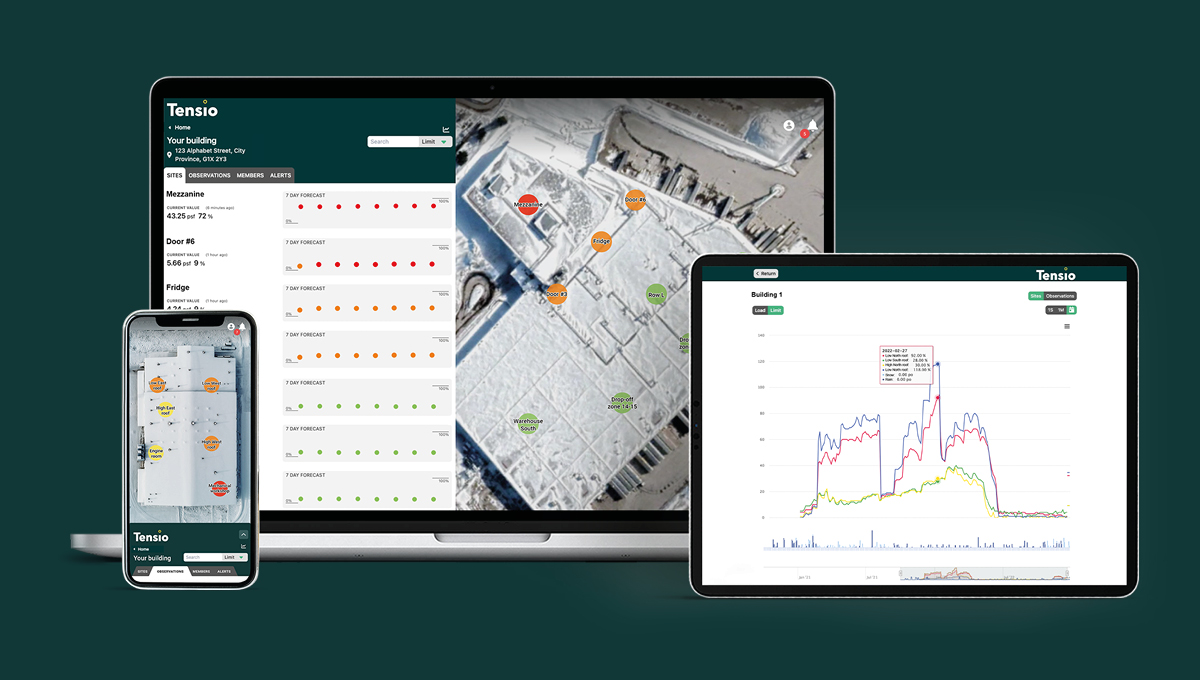 Intuitive interface adapted for all devices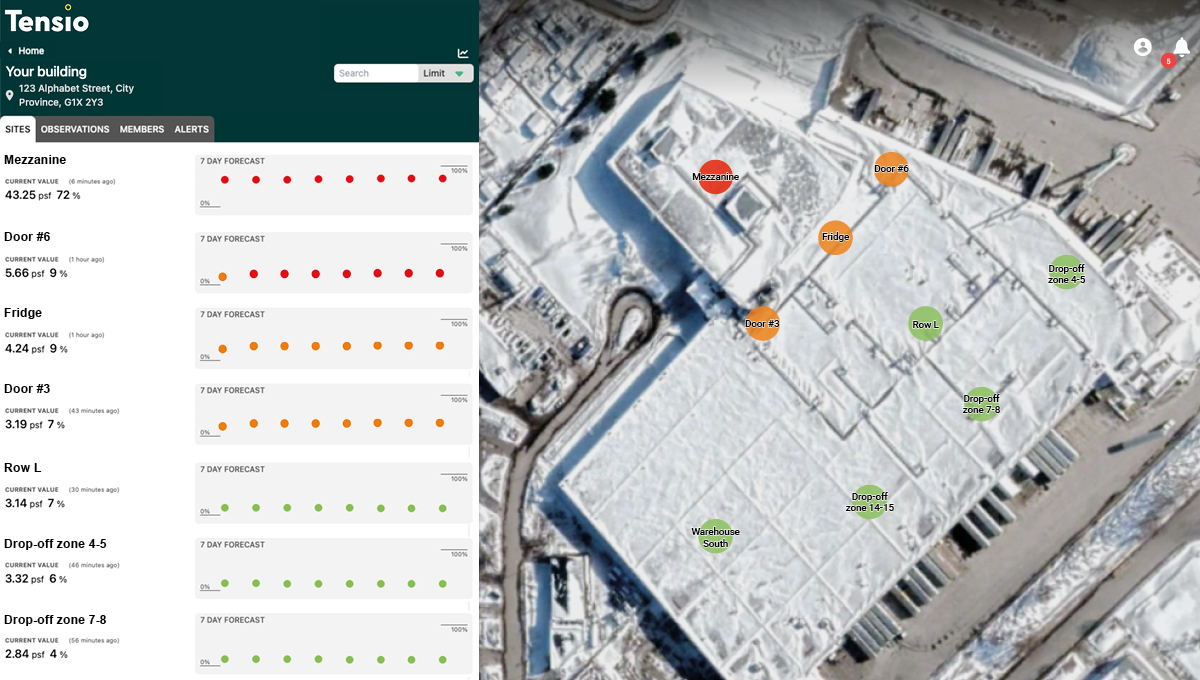 Visualization of loads according to roof load limits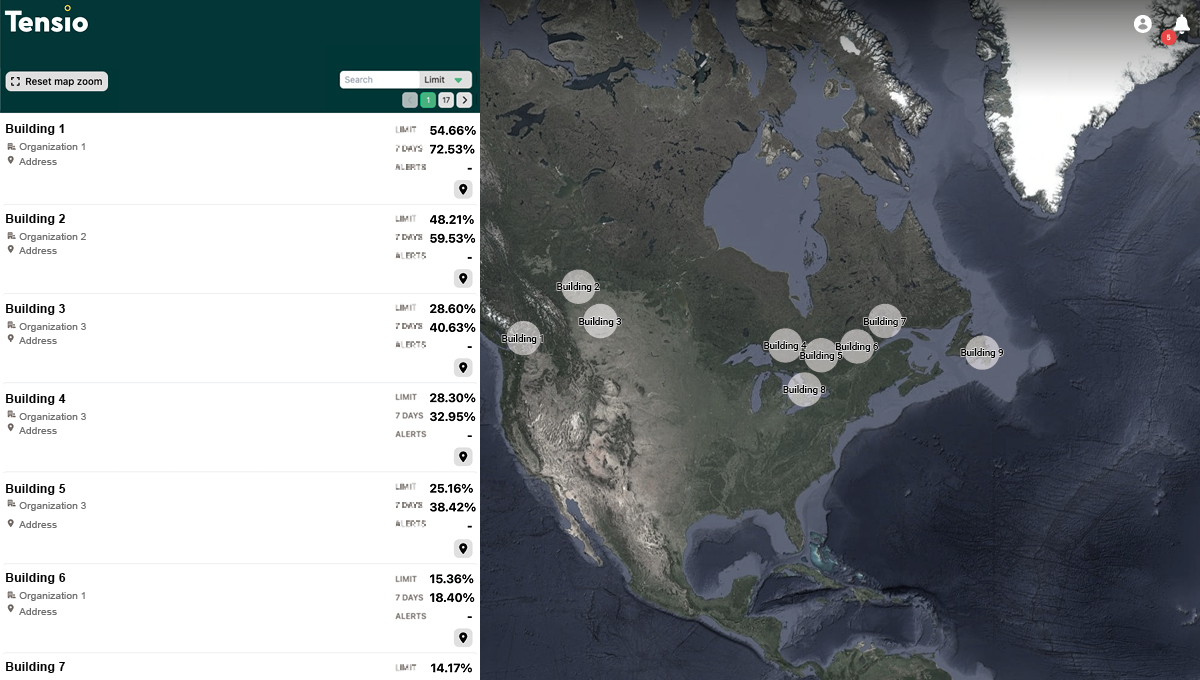 Management of several buildings from a single account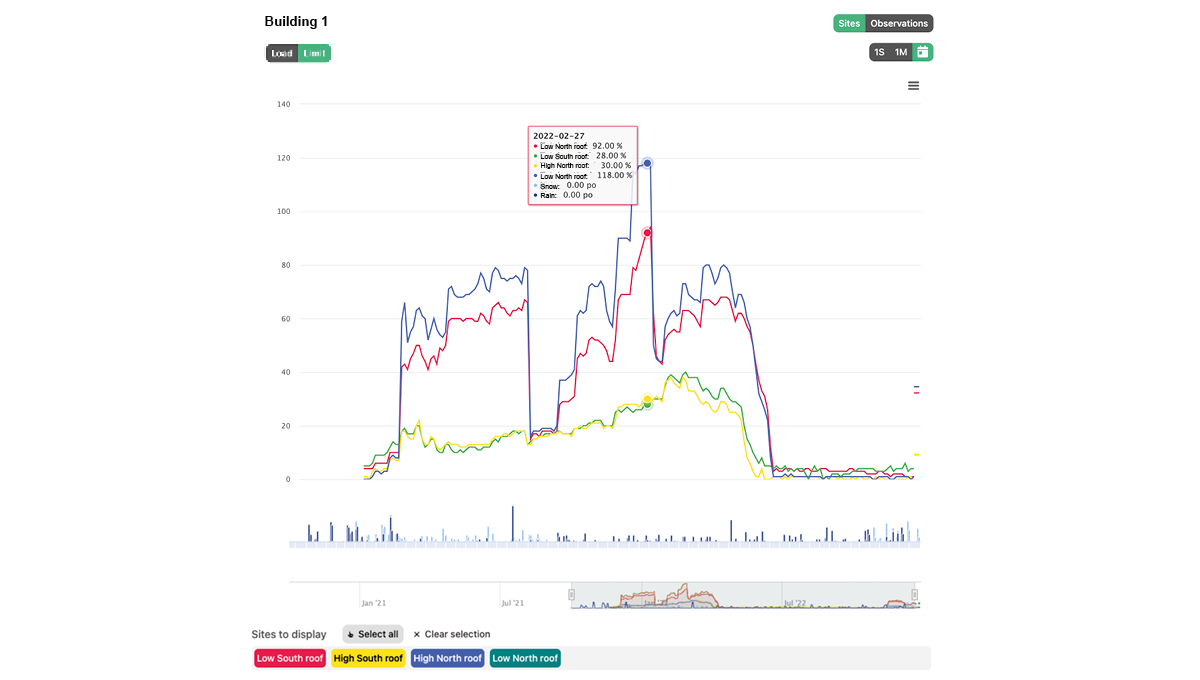 Quick access to each sensor's history
Benefits of our unique platform
Loads in real time and automatic alerts
Get an automatic alert as soon as a weight limit is exceeded, according to capacity of your building.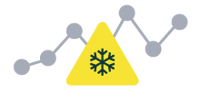 Seven-day predictions based on an AI model
Our predictive system, based on artificial intelligence (AI) generates accurate predictions by considering forecast precipitations, wind, roof geometry, etc.
Customized team management
Create teams with permissions adapted to the roles of individuals in your organization. As a result, the right resources are assigned to the right buildings.
Data history display
Base your decisions on reliable data and recognized standards.
Integrated data collection
Our platform hosts a comprehensive set of data. You can therefore save your own observations (photos and measurements).
Centralized data
Centralizing data contributes to preserving knowledge on snow removal, standardizes decision-making and promotes teamwork in your organization.
Tensio implementation steps
Information collection and analysis
Our team analyzes your building or buildings, establishes where to install the sensors and gives you a comprehensive quote.

Installation
Once the order is received, our technicians install the smart sensors. On average, the installation takes one day.

Engineering
The system is operational once our team has processed the data from the survey of the building's structure.

An operational system
Log on to your account and see the loads on your roof in real time.
Take advantage of our technology now!