Reliable and proven technology
Reduce your roof snow removal costs and protect your operations.
They trust us to monitor their buildings:
Discover the benefits of Tensio for your buildings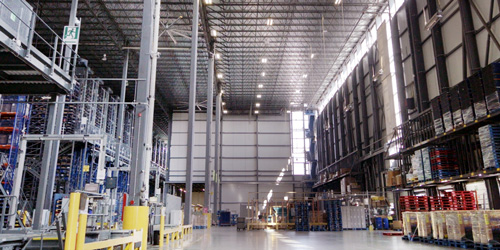 Industrial buildings
Distribution centres

Factories

Warehouses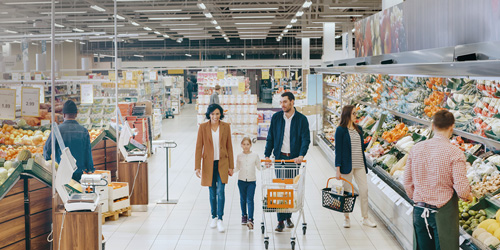 Commercial buildings
Big-box stores

Shopping centres

Office buildings

Grocery stores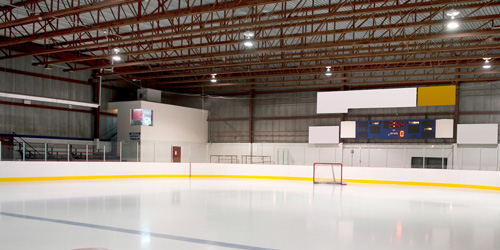 Institutional buildings
City: Arena, sports centre, municipal garage

Health: Hospital, healthcare centre

Education: Schools
How does Tensio connect you to the snow on your roof?
Our sensors analyze the behaviour of your structure in real time and measure the dynamic load on your roof. Rain, snow, ice – all elements are considered before the load is compared with the limit established by our team of engineers according to standards specific to each site. Our technicians install the sensors without disrupting your activities. Designed and assembled in Canada, the sensors can even be installed in winter!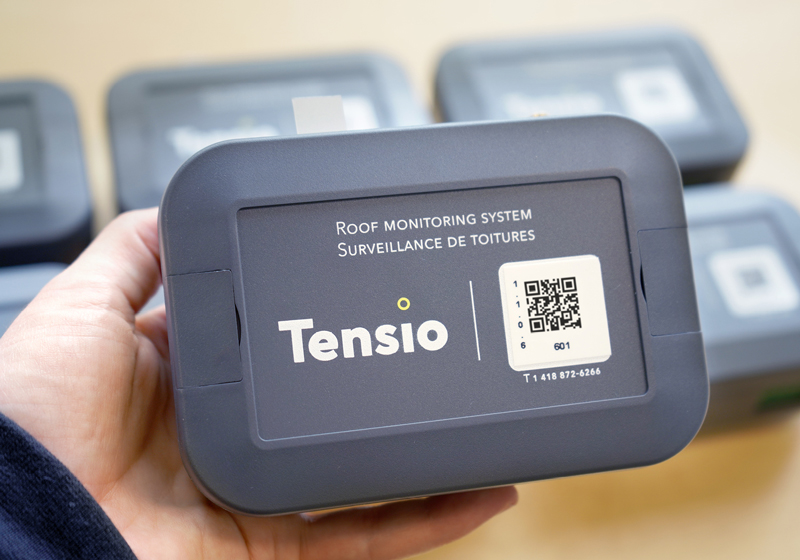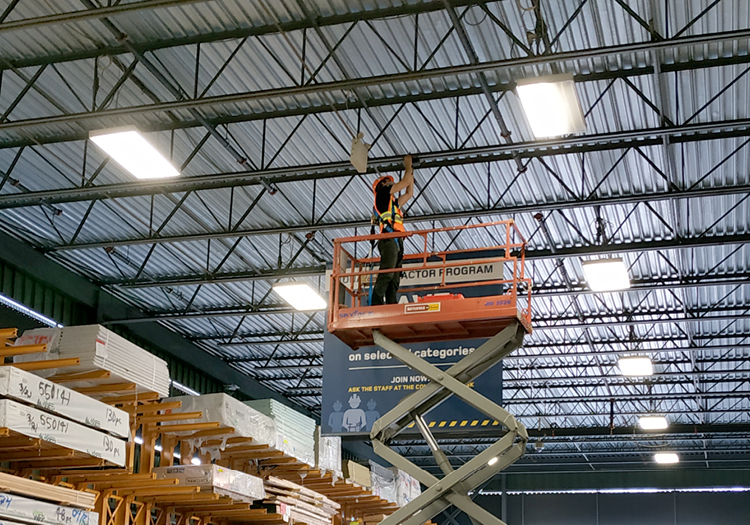 Web Application
Use our web platform to see how the live loads are distributed on the roof in real time with information from each sensor. Look at the roof's history to justify your decisions, then see the anticipated snow loads based on the weather forecast. This allows you to plan your snow removal operations before it is too late, taking a preventive approach rather than a reactive one.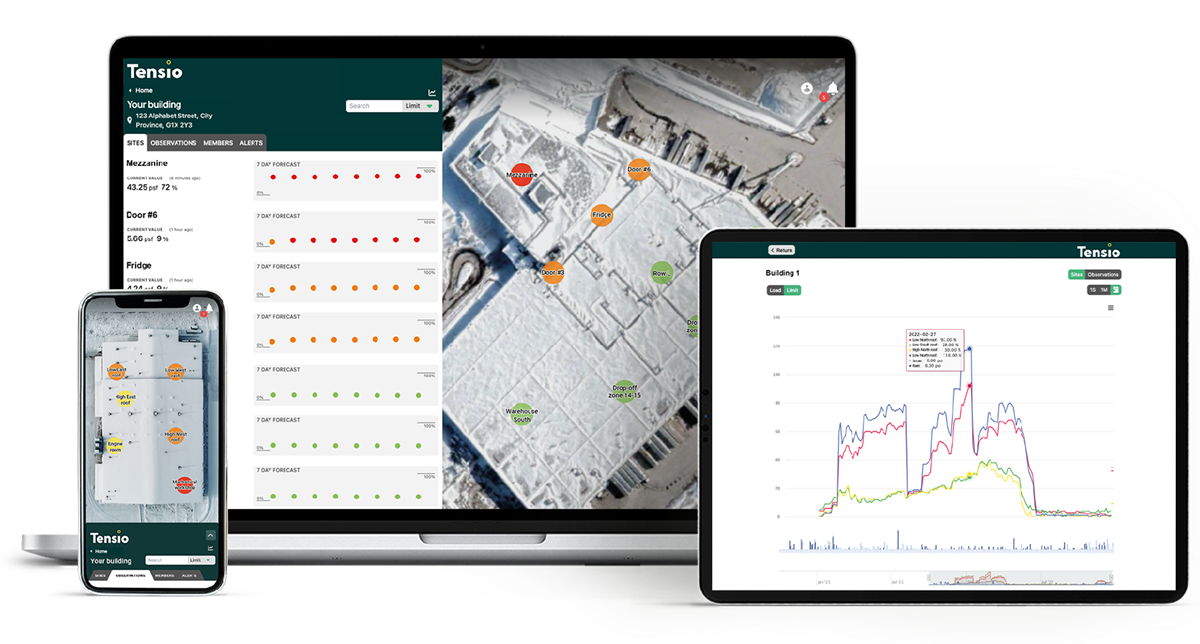 Automatic alerts
You will be automatically alerted as soon as loads exceed an established critical weight. You will also receive alerts according to a seven-day weather forecast, based on our predictive model that uses artificial intelligence.
About us
Since 2019, our team of civil engineers, software developers and electronics experts have been busy designing the best roof monitoring solution.
Better plan the snow removal from your roof by basing your decisions on reliable engineering data.
Contact us now!