Automate Your Roof's Preventive Maintenance With Tensio
Thanks to reliable data tailored to your buildings' actual capacity, know exactly when and if it's time to schedule snow removal with Tensio.
Smart Sensors That Monitor, in Real Time, the Stretching of Steel Caused by the Weight of Snow on the Roofs of Your Buildings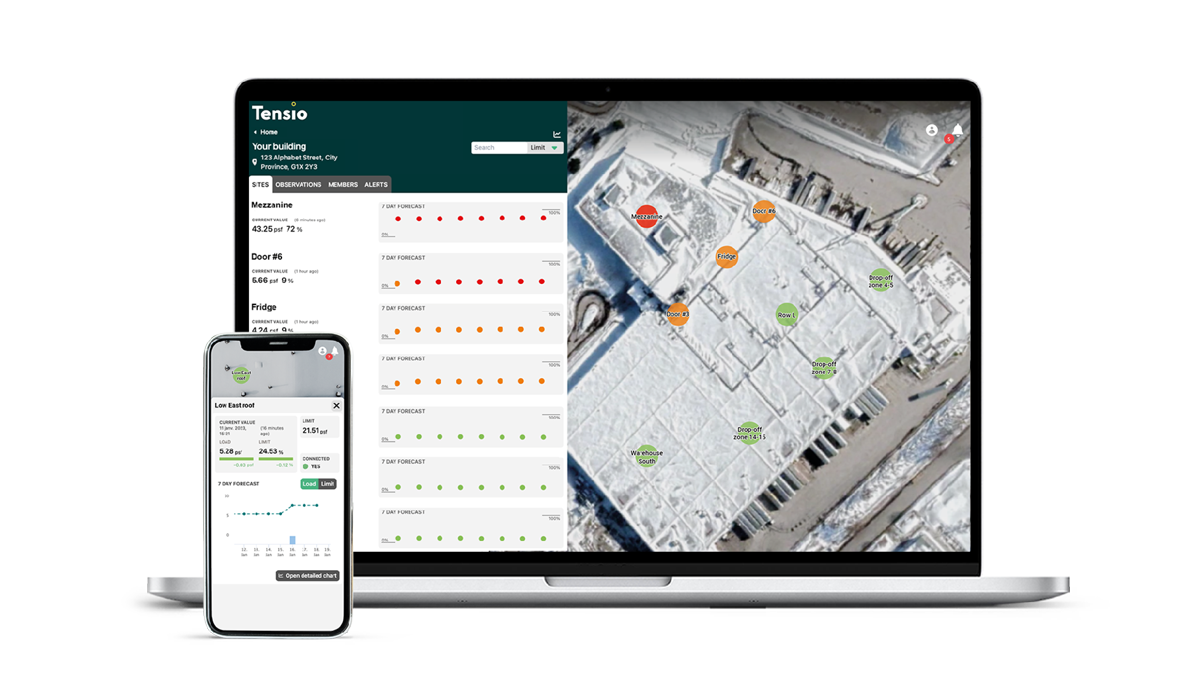 Benefits of Equipping Your Buildings With Tensio Sensors
Base your

decision-making process

on

reliable data

tailored to your buildings' actual capacity
Avoid

business interruptions

and

the risk of collapse

caused by structural stress in your buildings
Reduce

snow-clearing costs

by limiting the number of snow-clearing operations to the essentials
Optimize your snow-clearing efforts by knowing

when and where snow only needs to be spread

on your roof rather than removed completely
Maximize your

employees' safety at work

by avoiding having them climb on your roof to inspect the snow volume
Reduce

the risk of damage to your roof membrane

caused by shovels by reducing the number of snow removal operations required
They Trust Tensio for the Preventive Maintenance of Their Building Roofs
Recognized Expertise in Civil Engineering in North America
Tensio is a Can-Explore company, a recognized leader in infrastructure and building engineering across Canada for its innovative approach and ambition in developing technological innovations for the engineering sector.
Ready to Switch to Preventive Maintenance 4.0 for Your Roofs?
Find out how Tensio can help you keep tabs on what's happening on your roof in a personalized, obligation-free demo.