Who we are
Tensio, a Can-Explore company, was created to answer a highly consequential question: Should I remove the snow from my building's roof? Since starting our activities in 2019, our team has developed all the solution's components directly at our head office in Québec City.
Our team's areas of expertise:
Civil engineering
Software engineering
Internet of Things (IoT) technologies
Artificial Intelligence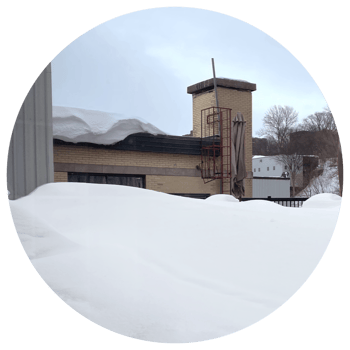 What do our clients think about our solution?

Last winter, I slept soundly!
A mixed bag of weather conditions causes us to lose control, but with Tensio I know what the snow situation is, even if I'm not there.



We considerably reduced the number of times we had to go up on the roof.


– Francis, City of Shawinigan

We now make informed and standardized decisions, not ones based on visual estimates.


– François, City of Lévis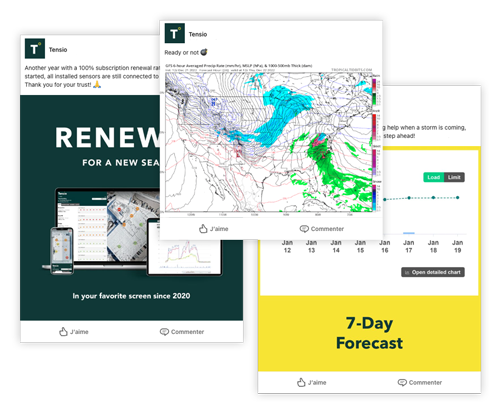 Tensio, the reference for connected preventive maintenance
Follow our activities to find out what's new and get the advice of our experts on how to manage the snow buildup on your roofs.